Cash Mobs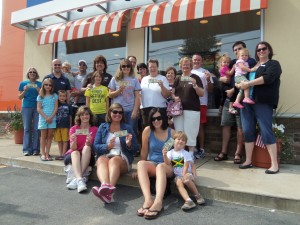 Held every month on the third Saturday, Cash Mobs are a unique way to support local.  Interested participants gather at the Chamber office (119 South Broad Street, Grove City, PA) at 10:30 AM with at least $20 of their own money that they are willing to spend at a locally owned business.  The Chamber doesn't reveal the target business until after the mob has formed.  Once the target business is revealed, the Cash Mob descends upon that business and spends their money there.  Cash Mobs spur the local economy and have been known to produce holiday like sales figures on random Saturdays.  The Grove City Chamber is excited to be the first Chamber in the area to bring this idea to its community and has had a lot of fun with the concept and generating thousands of dollars in the community for local businesses!
Downtown Sounds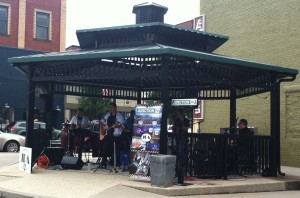 Downtown Sounds Concert Series celebrates all things local.  Concerts take place the second and fourth Thursday of every month June through September,6:30 – 8:30 PM, and are held in the Joseph D. Monteleone Youth Festival Park (120 South Broad Street, Grove City, PA).  One local band is featured each month.  Local restaurants setup at the concerts and sell food and drink for concertgoers to enjoy.  Concerts are FREE to attend and limited seating is available.  Attendees are encouraged to bring lawn chairs.  Rain venue is Sweet Jeanie's (241 South Broad Street).  See Calendar of Events for more details.
Annual Dinner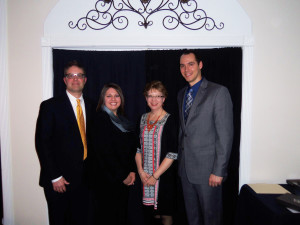 Held each year in January, the Chamber's Annual Dinner is a celebration of the prior year's success and look ahead at plans for the new year.  With nearly 200 members in attendance, this event is excellent for networking.  The main presentation celebrates local either through a local speaker or locally focused topic.  The Annual Community Service Award is always presented at this event.
Trade Show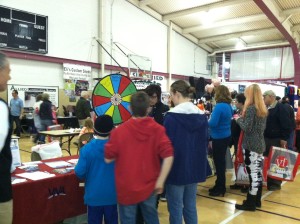 Held each year in late February or early March, the Trade Show is a unique opportunity to bring together the commerce community and the public. Thousands of people from Grove City and surrounding communities fill the Physical Learning Center at Grove City College, while visiting booths set up by businesses and organizations.  With the event being held from 9 AM – 3 PM, this is a great way for businesses to interact with thousands of potential customers in one location in six hours.  Attendees are able to enter to win door prizes at every booth. 
2018 Trade Show Registration Form
Working Women's Luncheon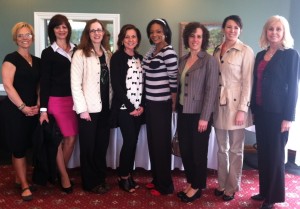 Held each year on Administrative Professionals Day, the Working Women's Luncheon is a great event that honors all women in the workplace and celebrates all of their hard work.  A speaker presents on a woman focused topic.
Golf Outing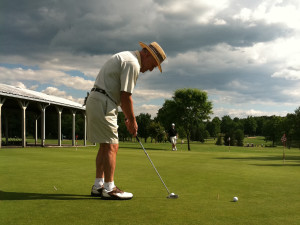 Held each year in June, the Chamber's Golf Outing is a great way to spend a Wednesday!  With lunch at 11 AM, and golf beginning at noon, this is not only a great networking opportunity, it is a lot of fun!  Foursomes get to enjoy great golf at Pine Grove Golf Course, win awesome prizes, and eat delicious food.  Sponsorship opportunities are available for this event and door prize donations are always welcome.
Grove City Area Foodie Fest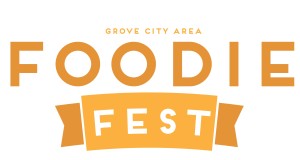 Held each year in September, this event features local food providers offering samples of their food to attendees.  Let your taste buds be amazed! Sample delectable local fare from area restaurants and food purveyors all in one spot for one day!  Held from 4-7 PM in the Joseph D. Monteleone Youth Festival Park (120 South Broad Street, Grove City, PA) this event is held rain or shine with the comforts of a tent.  Live musical entertainment is sure to please everyone.  Tickets are available each year in advance at the Chamber office or on the day of the event.  Prices are $10 for adults, $5 for children ages 3-12, 2 and under are free.  Any questions should be directed to the Chamber at 724-458-6410.
The Great Balls of Fall Raffle
Held each year in October in conjunction with the community's Fall Fest, The Great Balls of Fall is a unique take on the traditional raffle.  With thousands of golf balls and an obstacle course choosing the winner, this is a must see Chamber fundraiser that you don't want to miss!
Grove City Chamber Awards Evening,
A Red Carpet Event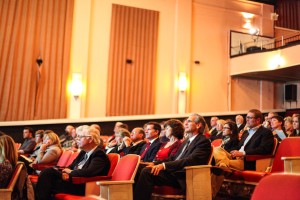 Held each fall, this is a truly classy event.  With attendees actually walking a red carpet as they arrive at the Guthrie Theatre, excitement fills the air. Five prestigious awards, the Silver Spruce, Best Marketing Effort of the Year, Emerging Leader of the Year, Business Leader of the Year and Business of the Year, are given to deserving recipients.  Recipients are celebrated with personalized videos played on the movie screen that detail why they won. Beautiful awards courtesy of Wendell August are bestowed upon each winner.  A truly wonderful evening!
Christmas in the Park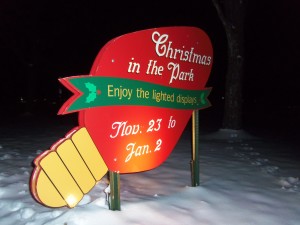 Held each year from the day after Thanksgiving through January 2nd, Christmas in the Park is a drive through lights display that delights all ages.  Organized by the Chamber, Christmas in the Park is located in Grove City's Memorial Park and allows visitors to drive along enjoying Christmas themed displays setup by businesses, organizations and individuals every night from 5-11 PM.  This event is free to drive through with donations gladly accepted.  All donations go to offset the costs of the event.  Candy canes are given out every weekend in December.