Grove City is home to four special Community Events that are organized by an independent committee of the Borough of Grove City. For more information on any of these events, please contact Mary Kay Mattocks at 724-458-8660.
Strawberry Days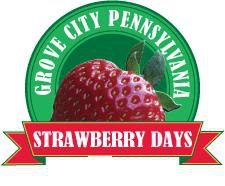 Grove City Strawberry Days is an annual three-day festival in Grove City, PA that features musical entertainment, over 70 crafters and artisans, entertainment for all ages, delicious strawberry delights and local food. For well over 20 years, Strawberry Days has been the official kick-off to summer and a celebration of community, art, crafts, good food and great fun. Strawberry Days is always the weekend of the first full week in June, Friday – Saturday 10 AM – 9 PM, crafters close at 8 PM, Sunday 11AM – 4 PM.
Visit www.strawberrydaysgc.com for more details.  Location: Memorial Park
Fourth of July Celebration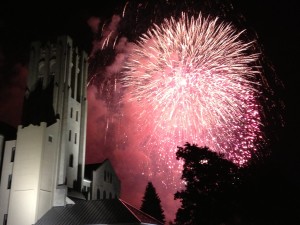 The 4th of July in Grove City is celebrated with music and fireworks. Starting at 8 PM, the Harrisville Community Band will perform at Grove City High School Football Field. At 10 PM, the skies are lit with colorful fireworks that amaze young and old. This event is always held on July 4th.
Fall Fest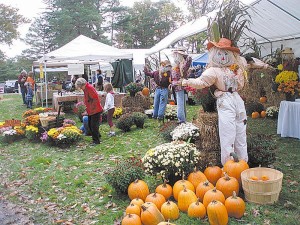 Grove City's Annual Fall Fest is a tradition that helps to welcome Fall. Held every year on the second Saturday in October from 8 AM to 5 PM, this free event features a farmers' market, craft and yard sale tables, pet parade, pumpkin painting, food, hay rides and "Scarecrows in the Park". Also, the Grove City Area United Way sponsored Pie Baking and Chili-making contests, and children's cupcake baking contest. Fall Fest also has the Grove City Area Chamber of Commerce's Annual Great Balls of Fall Raffle at the rear of the park. Fall Fest is fun for all ages.
Location: Memorial Park
Camp Maxwell: Civil War Reenactment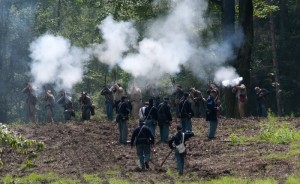 Camp Maxwell: The Western Pennsylvania Civil War Reenactor's Society hosts Camp Maxwell in Grove City's Memorial Park on a biannual basis in honor of one of Mercer Counties' most illustrious heroes.
This is a living history event that not only honors General Norman J. Maxwell, but all the men who served in the Civil War from Mercer County. The encampment is held in August on a biannual basis (even years) in conjunction with other living history groups from Western Pennsylvania and Ohio.
Location: Memorial Park